BALANCED CTO Team named Co-Winner of Adult Literacy XPRIZE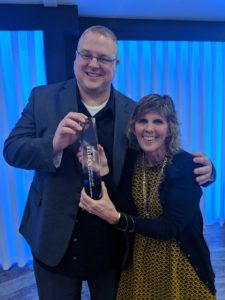 On February 7, the development team led by BALANCED CTO, Dr. Corey Clark was awarded, along with another team, the XPRIZE for Adult Literacy for their game Codex: Lost Words of Atlantis.  The game, which was a collaboration between SMU Guildhall, SMU Simmons and Literacy Instruction for Texas (LIFT), was co-awarded the Grand Prize and was also awarded for for achieving the best increase for English Language Learners among all competitors.
Everyone at BALANCED wishes to congratulate Dr. Clark and his entire team for this incredible achievement.
The full press release can be found here:
SMU, LIFT LITERACY APP TIED FOR GRAND PRIZE IN $7 MILLION XPRIZE COMPETITION