Play It Forward Esports Tournament Event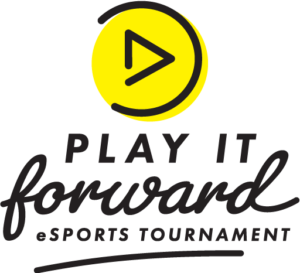 On May 18, BALANCED helped to put on an incredible event, The Play It Forward eSports Tournament  – a live-streamed event where the worlds of esports, professional athletes, online gamers, philanthropy, and cancer-fighting technology came together for a unique experience to raise funds for Children's Health while also helping researchers to find a cure for cancer through gaming.
The event, which was broadcast live on Amazon's popular Twitch video platform, featured three-time Super Bowl winner and NFL Hall of Famer, Michael Irvin along with two-time and current Madden NFL champion, Drini Gjoka as they played a for-fun tournament alongside patients and patient families who received treatment at Children's Health Dallas hospital. Stream viewers were able to make contributions to Children's Health in support of its emergency room renovation through Extra Life, the videogame oriented fundraising wing of Children's Miracle Network.
In addition to Drini's participation, his professional game team, Complexity Gaming, utilized the organization's deep knowledge of esports to help promote and lend support to the cause. Complexity streamed the event via its channels and provided social media, press, and corporate connections to raise awareness and donations.
Viewers also were able to participate in real-world research into finding cures for cancer by playing BALANCED's newly released videogame, The Omega Cluster, which was available alongside the stream in the event's Twitch channel. Because of the special built-in technology, simply playing this game during the stream was helping scientists to find new compounds that can fight the most difficult to treat cancers.
If you would like to view the recorded stream of the event, you can find it at Twitch.TV
This slideshow requires JavaScript.