BALANCED CEO to speak at Health Tech Forum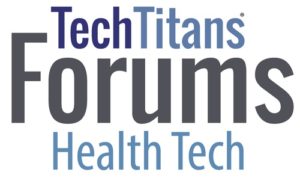 On March 5, BALANCED CEO, Robert M. Atkins, will be a guest speaker at the upcoming Health Tech Forum, a Tech Titans Game Changer Series event. Robert will be explaining to medical company executives how BALANCED empowers gaming communities to help solve real-world problems through data science innovation and human intuition as one of several Dallas area companies changing the healthcare game with advanced technology.
Date and Time
Thursday Mar 5, 2020
5:00 PM – 6:30 PM CST
presentation: 5:30 pm
networking happy hour to follow
Registration for this event is available on the Tech Titans website
Location
Makerspace at UT Design Studio
2nd Floor
3000 Waterview Parkway
Richardson, TX 75080
Fees/Admission
Tech Titans members $10 | non-members $20
Website
About the Tech Titans Health Tech Forum
The Health Tech Forum is for professionals interested in the development, distribution and utilization of advanced technologies to improve and manage human health. It includes medical and monitoring devices, biotechnology, pharmaceuticals, health IT systems and all related software – remote or otherwise. The Health Tech Forum will bring the medical and technology communities together to discuss the issues, explore the applications, and drive new solutions that answer the challenges in the exciting field of health technology.