BALANCED technology presented at Vienna IEEE SeGAH Conference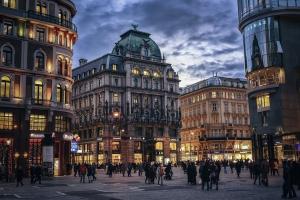 A research paper featuring BALANCED's human-assisted computing technology was presented to an audience of fellow academics assembled from around the world at this year's International Conference on Serious Games and Applications for Health (IEEE SeGAH), held in Vienna, Austria.
Myque Ouellette, an SMU Guildhall professor and doctoral candidate working with Dr. Corey Clark, PhD, presented the paper, titled A Model for Integrating Human Computing into Commercial Video Games, which discusses how BALANCED has successfully augmented scientific research problems using an enhanced Human Computing to Video Games (HCtVG) model.
This approach allows scientists to focus on their domain expertise while leveraging the skills of the game development community to design their video game integration.
The presentation detailed researchers' success at incorporating BALANCED's proprietary HEWMEN® methodology into research related to the discovery of chemotherapeutic co-medication properties for multi-drug resistant cancer. The approach integrated the clustering problem into the popular videogame Minecraft, allowing players to group and isolate positive and negative characteristics of existing compounds so that researchers can concentrate resources into testing more promising combinations.
The research presented shows that a human computing game using BALANCED was proven successful at providing creative solutions and a new level of interaction with scientific research problems. We believe this model and its accompanying framework will connect researchers and gaming communities in ways that allow them to solve some of the world's toughest problems.