A new hybrid breed of AI that produces superior results by seamlessly integrating human intelligence and intuition with machine learning.
The HEWMEN Platform
Bringing Purpose to Play by Becoming HEWMEN
The HEWMEN platform, a volunteer crowd computing network, empowers the gaming community worldwide to be heroes in the real world, as well as the digital. By combining gamers' intelligence and unstructured problem-solving skills with raw computational power, HEWMEN gives researchers the computational resources they need to solve the most difficult medical challenges of our time.
The HEWMEN platform is built upon three distinct, but integrated, modules:
Human Guided Machine Learning – Delivers game-enabled human intelligence
Grid Computing – Provides a voluntary network for distributed computing
Collaboration Platform – Supports a socially-responsible ecosystem for innovation
To create a distributed grid network that efficiently and tirelessly processes data-driven problems, BALANCED developed the HEWMEN Cell application. Integrated with BOINC, an open-source and secure software platform used for volunteer resources developed by the University of California, Berkeley, the Cell app uses volunteer computers' unused processing capacity to solve small computational problems that are part of a much larger problem.
Games with a Purpose
From the moment they pressed start on their very first game, players were thrust into the role of hero. To be the hero is the point and purpose of almost every video game ever developed. But what's the point if it never translates to the real world?
BALANCED is giving players the opportunity to change that by creating a series of games that makes them part of the solution to some of our biggest challenges in modern times. By allowing their gameplay to guide and train advanced machine learning algorithms, players help create hybrid AIs that are more effective and more efficient than traditional models.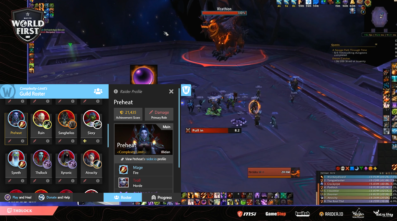 WoW: Race to World First
Viewers were invited to play The Omega Cluster during the streaming event and logged 900 hours of research towards cancer treatment.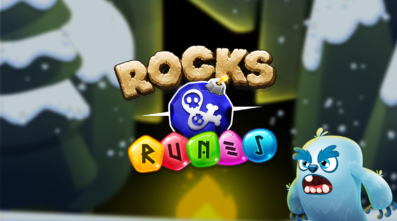 Rocks & Runes
Help Eddie the Yeti collect the shiny runestones and you'll help researchers verify new co-medications that have the highest likelihood of success in chemotherapy.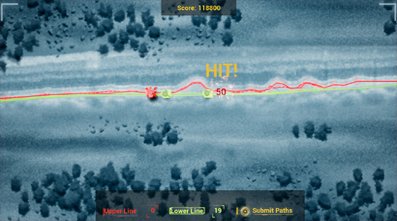 Eye in the Sky: Defender
Defend the Earth from alien invaders and you'll help train AI technology to more accurately read medical scans related to macular degeneration.