BALANCED CEO Speaks at Children's Health Event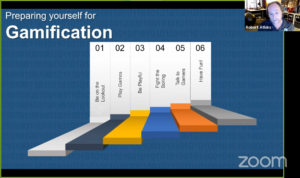 BALANCED CEO, Robert M. Atkins, joins Children's Health as a guest speaker at the virtual Innov8 4 Kids Challenge event to talk about "Human Centered Design and Gamification" and our work at BALANCED.
The Virtual Innov8 4 Kids Challenge is a hackathon where teams rapidly create innovative solutions in special interest areas including virtual reality, augmented reality, mobile apps, and gamification to common pediatric challenges while competing for prizes.
In his workshop, Rob spoke about BALANCED's games, including Eye in the Sky: Defender and Rocks & Runes, that utilize our HEWMEN crowdsourcing AI and machine learning technology to assist in treatment research. Rob also highlighted BALANCED'S edutainment game 8-Cell that fulfilled a boy's wish to fight cancer in a video game.
Watch the full video of Rob's workshop presentation on Human Centered Design and Gamification