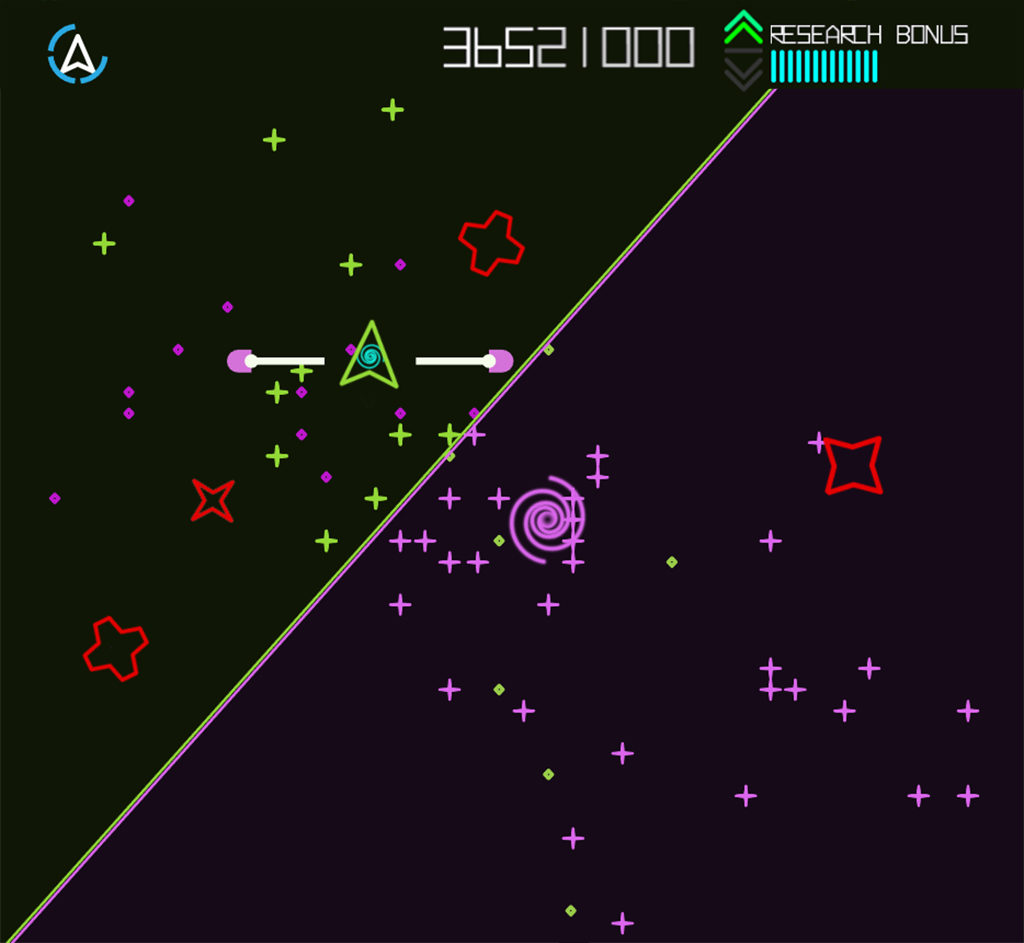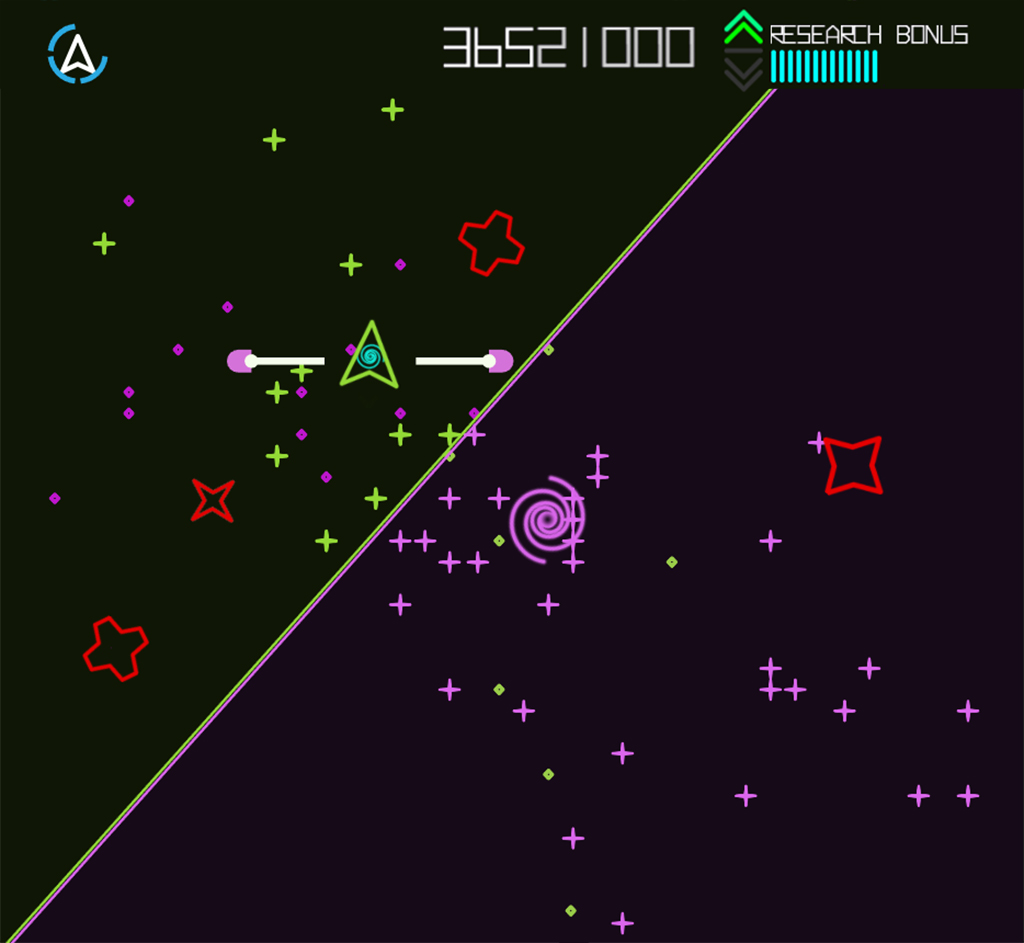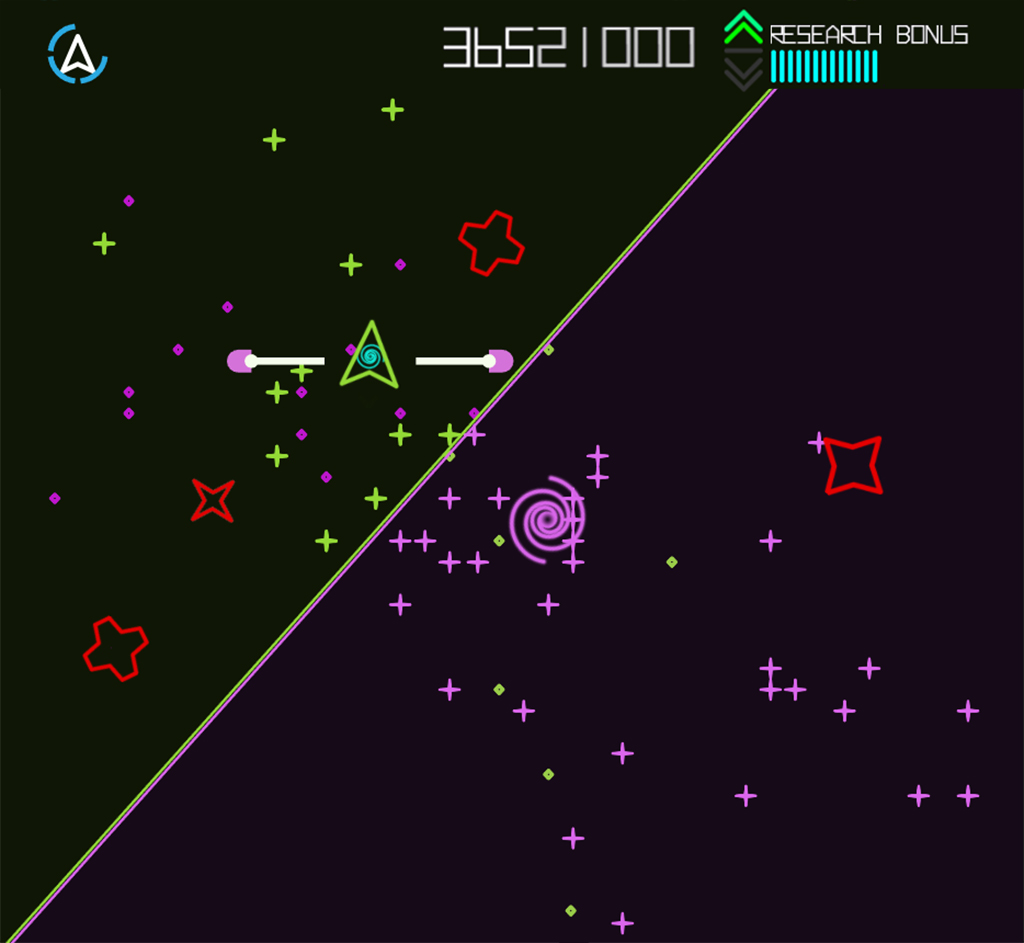 PLAY GAMES, HELP SAVE LIVES!
The Omega Cluster is a retro-arcade-style game that, when played, actually helps direct researchers to better treatments for cancer.
The game, which runs as an extension inside live Twitch streams, has players grouping known properties of molecular compounds used in medicines. As the player flies around the game, their actions separate beneficial properties from undesirable properties, helping researchers to home in on combinations that have a higher likelihood of success treating multi-drug resistant cancers. Results from all the play-throughs of the game will be used to decide which combinations of compounds to synthesize for testing. Playing the game will actually help guide research scientists towards medications that can lead to cures instead of wasting time chasing dead ends.
The Science Behind The Omega Cluster
The Science Behind The Omega Cluster
The gameplay in The Omega Cluster, coupled with BALANCED's HEWMEN® technology platform, allows the player to interact with a data clustering problem related to drug-resistant cancer research being conducted by Southern Methodist University's Department of Biological Sciences. While the player is positioning the spinning portals, they are helping group properties of known medical compounds. These game groupings help isolate promising combinations for which to conduct laboratory tests. In this way, the researchers can focus their time and resources on testing combinations that have the highest likelihood of positive outcomes.