BALANCED's first Twitch Extension game released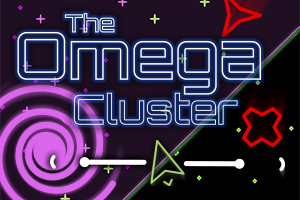 On May 18, BALANCED debuted The Omega Cluster, their first game that runs as a Twitch Extension, to coincide with the live broadcast of the Play it Forward Esports Tournament event benefiting Children's Health hospital.
The Omega Cluster allows the Twitch viewer community to participate in real-world research into finding cures for cancer right from the host's Twitch channel. Because of built-in HEWMEN technology, simply playing this game during streams helps scientists to find new compounds that can fight the most difficult to treat cancers.
PLAY GAMES, HELP SAVE LIVES!
The Omega Cluster is a retro-arcade style game runs as an extension inside live Twitch streams that has players grouping known properties of molecular compounds used in medicines. Players move their spaceship inside the game,
positioning probes in order to separate matter and anti-matter which, in the research data, separates beneficial properties from undesirable properties. This helps researchers home in on combinations that have a higher likelihood of success treating multi-drug resistant cancers. Combined results from play-throughs of the game will be used to decide which combinations of compounds to synthesize for testing. Playing the game will actually help guide research scientists towards medications that can lead to cures instead of wasting time chasing dead ends.
To play The Omega Cluster and help researchers in the quest to find better cancer treatments, click the Play Now button below.